Nexersys Machines Combine Cardio and Strength Workouts for a Unique Home Fitness Experience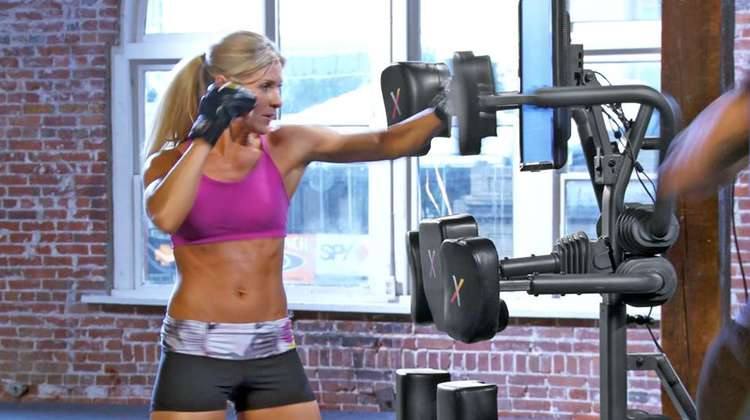 images: NEXERSYS, NEXERSYS FACEBOOK
Nexersys fitness machines combine cardio training, strength workouts and high intensity interval training with exergaming technology to deliver a powerful home fitness experience.
The Nexersys home fitness model uses MMA high intensity interval training to offer a unique combination of endurance, cardio and strength training and turn the user's living room into a home gym. The sophisticated interactive boxing machine has introduced an entirely new level of interactivity and acts as a personal trainer, guiding, teaching, challenging and encouraging users to aim for higher levels of achievement.
Training consists of four-minute rounds of intense workouts combined with exergaming to make the experience more compelling for users at different levels. Nexersys allows users to learn proper striking techniques and improve their mental acuity while developing muscle strength and torching calories. The machines use 3-axis accelerometers to measure impact in each of the seven strike pads and they provide users with performance feedback in real time, including data on accuracy, strikes, calories and power.
The video training rounds include cardio, strike, technique and core workouts at beginner, intermediate and advanced levels. The technology tracks users' workout data and saves it to their profile, allowing users to monitor their progress over time. As they get better, users are given progressively more challenging workouts and they can also create customised workouts by selecting their own rounds. Nexersys comes with more than 100 professional training videos and 10-minute introductory workouts with sample rounds and strikes for beginners.
The Nexersys home model is suitable for both adults and children, which makes the machine an excellent solution for family fitness. The top two strike pads can be disabled to allow kids to test their striking skills against avatars or other users. Users can share and compare their workout data and compete with friends and family. Options such as avatar sparring and multiplayer gaming ensure that workouts are always as engaging as they are intense.
Watch the video to learn more about the Nexersys machine and see it in action.