LoopFit Creates Immersive Multiplayer Gaming Experience in Virtual Environments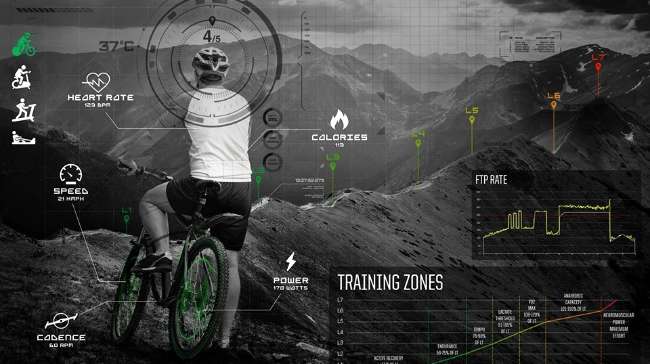 images: LOOP REALITY
LoopFit is an immersive multiplayer fitness solution that uses virtual reality technology to allow users to experience outdoor workouts indoors.
LoopFit is an advanced indoor fitness solution that combines immersive virtual reality, the Internet of things and analytics to deliver an exciting multiplayer gaming environment and make workouts more engaging and fun for users. Using the LoopFit app, a laptop, a VR headset and an IoT mechanism that analyzes riding patterns, the solution allows users to experience cycling on different terrains while pedalling on a stationary bike and tracks their heart rate, pedalling speed, power and calories to provide them with data on their fitness level and health.
Users can wear a virtual reality headset and fully immerse themselves in the ride as if they were cycling outdoors. LoopFit allows them to steer and navigate virtual terrains by leaning their body to the left or right without feeling motion sickness and their cycling speed in the virtual world corresponds to the one on their cardio machine. Users can explore different exotic environments and choose from solo, multiplayer and arcade modes of play to make their fitness routine more engaging and varied.
LoopFit is compatible with all leading virtual reality headsets, including the Oculus Rift, HTC Vive and the PlayStation VR set, and popular fitness equipment. It comes with an integrated kit that processes and analyzes users' vital stats before, during and after the training session. It can also be connected to a watch that monitors the heart rate and calories burned.
LoopFit was developed by Loop Reality, an Indian start-up founded in 2016, specializing in creating immersive, interactive mixed reality experiences for fitness and learning. Based in Hyderabad, the company develops products for application in different sectors and strives to add value to existing technologies by integrating them to deliver unique solutions to markets including fitness, sports, education, healthcare, virtual and augmented reality, engineering design and defense. LoopFit is the company's first product. Watch the teaser below to see how it works and the experience that it delivers.