EYE Fitness Offers Versatile Range of Interactive Fitness Products for Individuals and Businesses
BY: FG Team
21 October 2016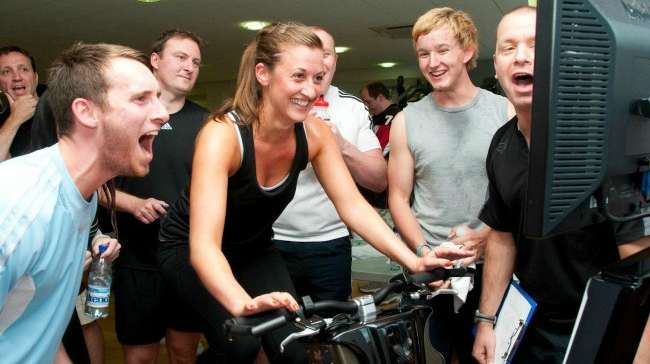 images: EYE FITNESS
EYE Fitness offers innovative fitness solutions including Nexersys, SMARTfit, the Trixter bike and Fit Interactive products for application across a variety of sectors.
EYE Fitness, a leading supplier of innovative fitness equipment in Australasia, offers a varied range of interactive fitness products and technologies that facilitate exercise and make it fun for users of all ages. EYE (which stands for Excite Your Environment) is also dedicated to promoting the need for a balanced lifestyle through exercise. The company offers products that motivate people to stay active and provides individuals, businesses and organizations with proven technologies across a range of applications, including fitness and health, schools and community, and professional sports.
Products like SMARTfit, the Fit Interactive range and Traverse walls deliver a varied range of options to engage children and increase participation in PE, while equipment like the Nexersys interactive boxing machine and the Trixter X-Dream bike combine cardio and strength training while engaging users in interactive games.
The Trixter X-Dream, the most versatile upright interactive bike available on the market, lets users choose between traditional training programs while watching TV, virtual simulations of different rides, and the X-Dream mode, which features 100 competition levels and also offers multiplayer and ghost racing options.
SMARTfit solutions deliver interactive fitness training for all ages, with hundreds of options to choose from for any difficulty level. SMARTfit walls can be used as small, performance-based training stations or as a solution for large groups. They help improve users' reaction time, agility and coordination through a limitless range of activities.
The Nexersys boxing station is a versatile tool for intense functional full-body workouts combined with high impact cardio. The device also trains striking technique and offers avatar sparring and follow-me rounds, providing users with instructions and feedback to keep them motivated and on target.
Meanwhile, the Fit Interactive training solutions – 3Kick, HeavyBall and JumpQ – improve users' functional movement, quickness, endurance, strength and agility through interactive games with point scoring and feedback.
Based in West Burleigh, Australia, EYE Fitness also offers regular fitness equipment, ranging from strength and cardio devices to fitness solutions for kids and functional and group training products. The company also offers business consulting services in the area of fitness and health, delivering education and license models to help businesses maximise their resources and be more successful.
Related news:
X-Bike or Regular Exercise Bike?
Nexersys Combines Boxing and HIIT with Intelligent Gaming Technology
Multisensory Fitness Announces New Generation of SMARTfit Systems
SMARTfit Technology Trains the Body and the Mind
JumpQ: Interactive Plyometric and Cardio Workout
Reaction Training with Fit Interactive 3 Kick